Enhancing Startup Ecosystem Performance
Data-driven insights provide local innovation policy leaders clarity, momentum, and a strategy to help them focus their actions
With more than 100 clients across five continents in 38 countries to date, Startup Genome is the world-leading research and policy advisory organization for public and private agencies committed to accelerating the success of their startup ecosystem. Our mission and impact are rooted in more than a decade of independent research with data on over a million companies across 150 cities.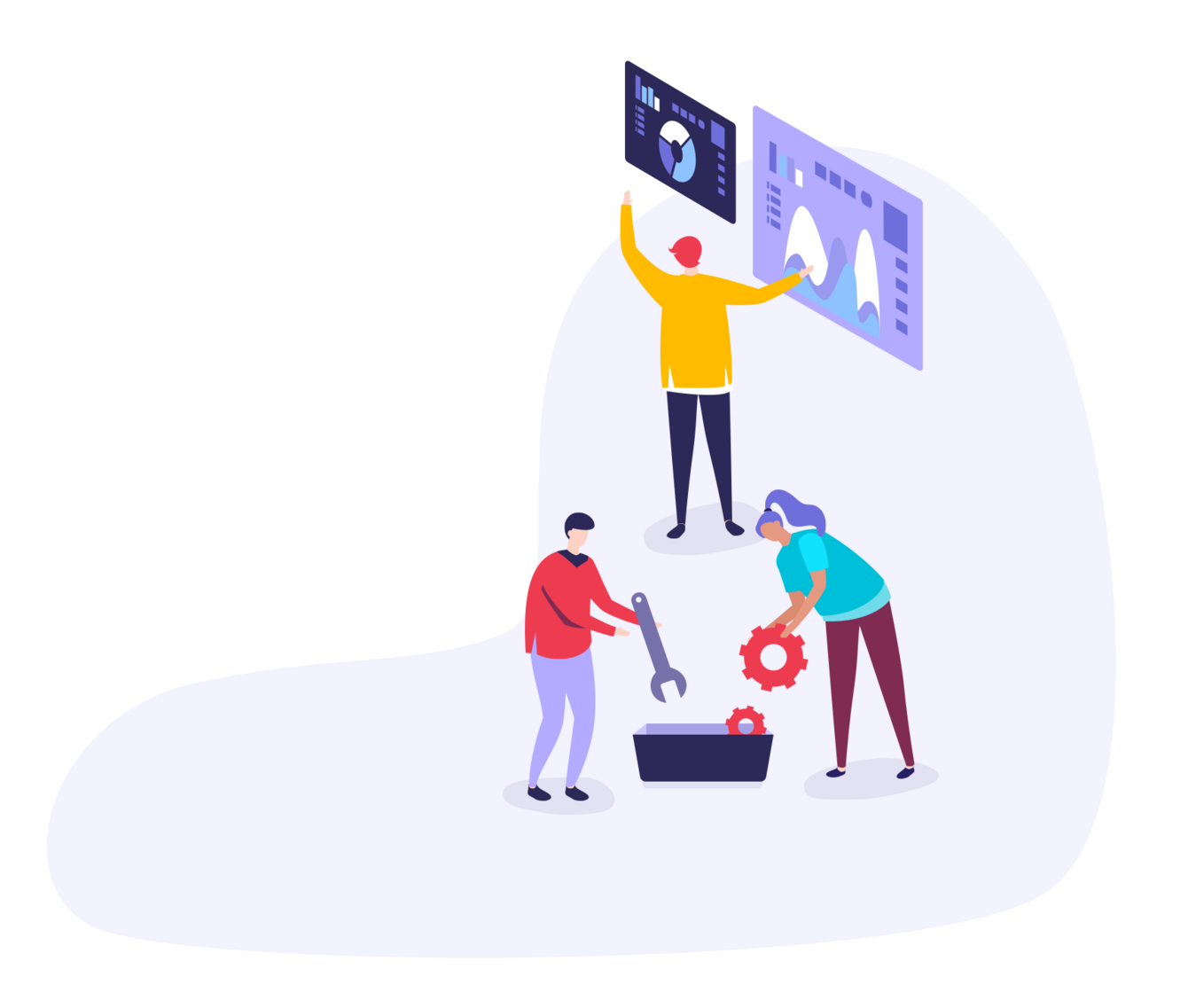 Core Team
Our team brings together a combination of entrepreneurs, policy experts, data scientists, and community builders from all corners of the world.
JF Gauthier
Founder & CEO
Silicon Valley serial entrepreneur and Founder & CEO of Startup Genome. He is the world's leading voice in innovation ecosystem development, having advised more than 100 governments and private-public partnerships across 35 countries.

He has founded five businesses and led others across two continents and three sectors (Tech, Life Sciences and Cleantech), achieving two exits plus one at scaleup stage. He is also an active angel investor and previously worked in corporate innovation, advising IBM, Cisco, Agilent/HP, J&J, and Abbott for the firm of Kim Clark (former dean of Harvard Business School) alongside Clayton Christensen and other thought leaders. Harvard MBA.

Marc Penzel
Founder & President
Marc is Founder and President, leading global growth and impact. Prior to founding Startup Genome, he co-led the startup ecosystem development unit at Silicon Valley-based Startup Compass. At PwC, KPMG, and Bayer Group's internal management consultancy, Marc advised top executives across various sectors.

He also founded a nonprofit organization to catalyze social innovation and was appointed Expert in Entrepreneurship, IT and Future of Economic Progress by the World Economic Forum. In 2017, his work to develop startup ecosystems everywhere has led him to receive a U.S. Visa for Individuals with Extraordinary Ability.

Stephan Kuester
Head of Ecosystem Strategy
Stephan works with clients in government and private industry consortia all around the world, advising on the creation and the acceleration of tech and innovation clusters. Prior to his role at Startup Genome, Stephan headed up the International Consulting practice at UK ecosystem agency Tech Nation (fka Tech City UK) in London and served as Managing Director of digitalswitzerland.
Previous to his work in the digital ecosystems space, Stephan worked as an executive director for professional services firms Arthur Andersen and Ernst & Young. Stephan holds an MSc in Economics and studied at the University of Bonn, Germany and the London School of Economics (LSE).
Tricia Whitlock
Chief Operations Officer
Tricia runs operations and content at Startup Genome. Most recently she led communications and marketing at the BridgeCommunity corporate commercialization accelerator and helped Georgia State University expand their entrepreneurial efforts through opening an incubator and building a resource directory.
Tricia previously served as the Director of Marketing at TechSquare Labs incubator and seed fund and kickstarted Hypepotamus as a publication — the largest tech blog in the Southeast U.S.

Adam Bregu
Director of Business Development & Partnerships
Adam is focused on the growth and impact of Startup Genome's acceleration and development globally. Previously, he worked in both the public and private sector across Australia and Europe, including Milan Government, European startup ecosystem projects, tech startups, as well as consulting.
A strong education and research background from The University of Melbourne and Double Masters from Bocconi University lead to his passionate research on the analysis, mapping, and development of startup ecosystems.

Rahul Chatterjee
Director of Operations
Rahul's primary focus is to ensure operational efficiency at Startup Genome, and he is also tasked with building and managing a knowledge hub in India. In a career spanning 18 years, Rahul has had varied experience spanning policy research, strategy consulting, business development, sales operations, and team building.
His wealth of experience is drawn from companies ranging from the global Fortune 500 to national chambers of commerce to tech startups.
Pranav Arya
Senior Consultant
Pranav supports assessment and strategy formulation for ecosystems across the world. He works extensively with Startup Genome's members and partners to drive the largest data collection project on startup ecosystems globally. Previously, Pranav was a Research Analyst at A.T. Kearney and supported the firm's Private Equity and M&A practice.
He has worked on projects spanning investment strategy development, due diligence, target screening, and synergy optimization.

Dr. Farshad Fahimi
Lead Data Scientist & Machine Learning Expert
Most recently Dr. Farshad Fahimi served as the Co-Founder and CTO of SOL RA, a data agency which partnered with Data Virtuality and served clients such as käuferportal. His degrees include Control and Systems, Artificial Intelligence and Image Processing, with a BSc. from Iran University of Science and Technology and PhD. from Institute of Industrial Research.
During postgraduate studies, he published patents on energy, failure prediction and high performance computing, and served as principal investigator and technical lead on four innovation and research grants. Dr. Fahimi started his first venture and managed his fund in UK horse betting markets using principles of AI and High Frequency Trading.
Arnobio Morelix
Senior Advisor
Arnobio leads a global team researching and advising governments and private organizations in over 30 countries to help them boost their economies through entrepreneurship. Previously, he worked at Kauffman Foundation, where he created the Growth Entrepreneurship Index and the Main Street Entrepreneurship Index, hailed as the "bible of entrepreneurship trends" by The Huffington Post and used by senators, governors, city leaders, Fortune 500 companies, and the White House.
Arnobio's work has been featured widely in national and global media, including the New York Times, the Economist, the Wall Street Journal, and the BBC. He is a frequent public speaker and has presented at South by Southwest, Facebook, the Federal Reserve Bank, and many others. Arnobio also serves data science-focused appointments at Inc. Magazine and Stanford University.
Contact Us
Our data shows that collaboration is at the core of the fastest growing startup ecosystems. We work with organizations who understand that joining the global startup economy is key to driving innovation and spurring economic growth.